Mar 20 - Knowledge Bank 4.0: In Motion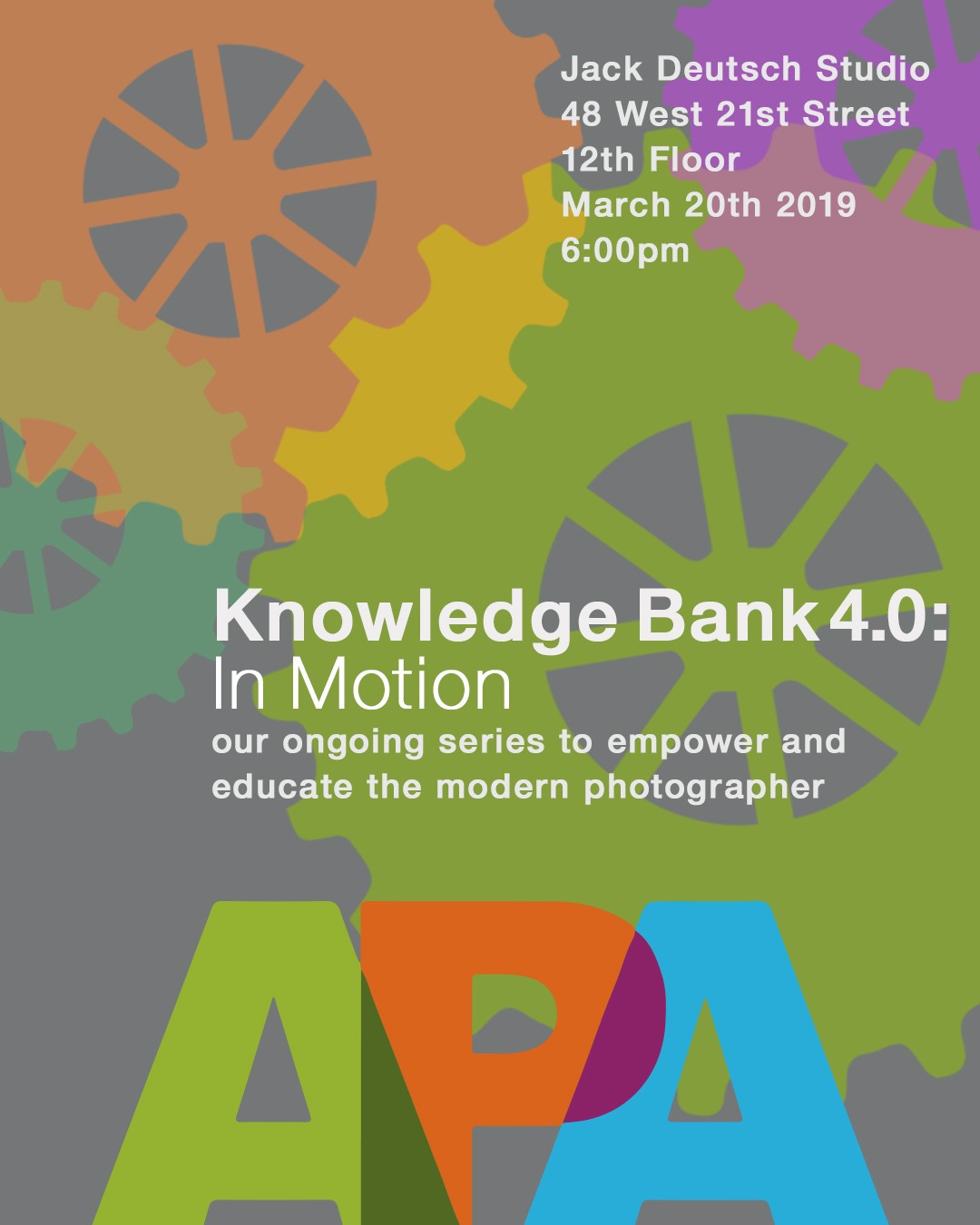 Our industry is experiencing rapid changes and it's imperative that we keep up and expand our base of knowledge. The Knowledge Bank series is designed for just that.
Join APA photographer & director Kezi Ban and video producer Maria Sutherland, moderated by APA Chairman Travis Keyes, as they take you through the basics of shooting video, the importance of adding video to your already thriving photography business and how to get video clients. This short but impactful meetup will be sure to inspire you to shoot (and edit!) video, and will widen your network of job opportunities.
If any time remains, there will be the usual open conversation, sharing and discussing whatever is on your mind about APA and/or the business of photography. Come prepared with questions and be ready to offer answers as we share experiences with fellow APA members. just a free-flow of ideas and conversation with like-minded peers.
"Conversations make connections."
Doors open at 6:00, event starts promptly at 6:30pm. Light food and beverages will be served.