Our Chapter
APA New York is the Northeast regional chapter of American Photographic Artists (APA) the country's leading non-profit advocate for commercial photographers. We organize events, negotiate benefits for our members, hold seminars, promote our members' work, organize photo contests, and much more.
APA's mission is Successful Photographers.
Our goal is to establish, endorse and promote professional practices, standards and ethics in the photographic community. We seek to mentor, motivate, educate and inspire in the pursuit of excellence. Our aim is to champion and speak as one common voice for image makers to the photographic industry in the United States and the World.
If you are a professional/emerging/aspiring/student photographer based in Connecticut, Maine, New Hampshire, New Jersey, New York, Ohio, Pennsylvania, Rhode Island, Vermont, get in touch and find out how joining APA|NY can help you and your business. Find out more about the benefits and requirements of joining HERE

Board of Directors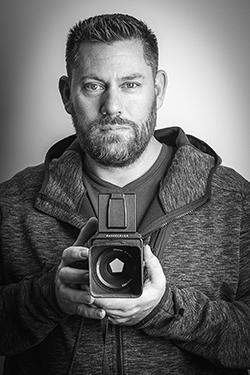 Having forged his path into the world of photography after a career in nightlife and entertainment, Travis brings a sharp and unique aesthetic to his work. Discovering a new sense of happiness and fulfillment, he founded Travis W Keyes Photography and EventsOne in 2014. He has been focused on growing his business, craft and client list ever since. With a quick look at his work (a who's who in fashion and celebrities), one can see why he is always in high demand. With his main focus on portraits and social media branding, Travis has recently become a Co-Hosts of AtL- Around the Lens- a weekly, roundtable, visual journalism show. Travis holds a BFA in Fine Arts from NYU - Tisch School of the Arts and attended ICP's- International Center of Photography GS Program. In addition to his professional photography work Travis holds lectures, workshops and travel photo adventures around the world.

A year off before medical school turned into a 40+ year career in photography when Chicagoan Jack Deutsch came to New York. Honed through years of experience Jack's keen photographer's eye and problem-solving skills have served clients large and small, from capturing the elegance of Geoffrey Beene's haute couture to the story of a rescued animal at the ASPCA.p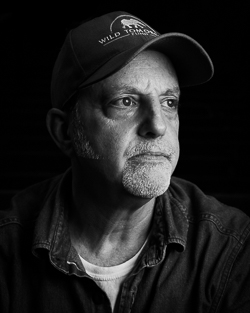 Charles Chessler is a New York City based photographer specializing in headshots and portraits. He also harbors a passion for wildlife and conservation and is an ambassador for wildlife conservation nonprofit, Wild Tomorrow Fund. Whether working with a client on location or in the studio, documenting a rhino dehorning in South Africa, or approaching a stranger for a street portrait for his ongoing personal project, Agreeable Strangers, Charles loves being a photographer and sharing that passion with others.

Pauleth Ip, Board Member (he/him)
Pauleth Ip is a New York City-based photographer, creative, writer, and educator. In addition to being the Reviews Editor for The Phoblographer, Paul is also a member of the American Photographic Artists New York board. Though best known for his lifestyle and commercial portraiture work, Paul's portfolio also includes an extensive catalog of travel and fine art landscapes. Transitioning into the creative field has allowed Paul to combine his love of visual storytelling with areas of expertise acquired from past careers in technology and higher education. When not shooting client work, developing content for The Phoblographer, or teaching private photography seminars, Paul can be seen photographing personal projects around NYC or traveling the world with his cameras in tow.

Kezi Ban, Board Member (she/her)
Kezi Ban is a whimsical fashion and commercial content creator. Her versatile proficiency as a photographer, director and editor allows her to work on projects that command a complete visual package. She likes to wear jumpsuits, does a breathing exercise with her subjects before each shoot, and brings humor everywhere she goes.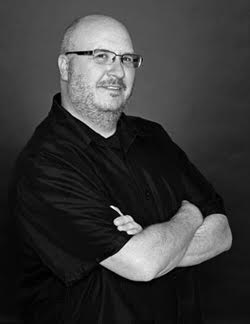 Jeremy Lips, Board Member (he/him)
Jeremy Lips grew up in the midwest and started his career as a graphic designer. After making the decision to move into photography, he made his way to Rochester, NY where he attended the Rochester Institute of Technology. Then, 10+ years ago he packed up his things a second time and headed for NYC. His photography combines 2 lifelong passions, theatrical lighting design and advertising. Jeremy offers a one-of-a-kind experience during the image making process. His understanding of the ins-and-outs of the design process helps him visualize not just the resulting image, but how that image relates to and interacts with the final design concept. He has often been described as a visual problem solver with a keen eye for color and composition who creates images that exceed expectations and deliver results.

American Photographic Artists
American Photographic Artists (APA) is a 501(c)(6) not-for-profit association for professional photographers.
The American Photographic Artists is a leading national organization run by and for professional photographers. With a culture that promotes a spirit of mutual cooperation, sharing and support, APA offers outstanding benefits, educational programs and essential business resources to help its members achieve their professional and artistic goals. Headquartered in Santa Fe, NM with chapters in Atlanta, Los Angeles, Chicago, New York, San Diego, San Francisco, Charlotte, the Northwest and Washington, DC, APA strives to improve the environment for photographic artists and clear the pathways to success in the industry. Recognized for its broad industry reach, APA continues to expand benefits for its members and works to champion the rights of photographers and image-makers worldwide.
Members include professional photographers, photo assistants, educators, and students. We also welcome professionals engaged in fields associated with photography, advertising, or visual arts but who themselves are not professional photographers. Membership types can be found HERE, frequently asked questions HERE.

History
APA began in 1981 as Advertising Photographers of America. In June 2010, the name was changed to American Photographic Artists the reflect the growing diversity of our membership.
Our founding members, educated through the school of hard-knocks, started APA with the vision of mentoring the next generation of visual communicators. Now in our fourth decade, APA provides the tools that help members navigate the complex world of commercial photography and run a smarter, more creative and profitable business.
Original board members included; Russell Kirk, John Pilgreen, Michael Raab, Larry Robins, Jim Salzano, Steve Steigman, Bill Stetner and Michael Weinberg. In June 2010, the name was changed to reflect its growing need for a moniker that more accurately represents is current and future membership. Whether one is an advertising photographer, editorial, fine art, landscape, architectural shooter, or any kind of photographer, affiliate or assistant whose commerce is the uniquely crafted image, then American Photographic Artists, still known as APA, is the organization which aspires to support your success in the photographic arts.
Site design/development by Mister, Base and South Pole Creative