Our Chapter
APA New York is the Northeast regional chapter of American Photographic Artists (APA) the country's leading non-profit advocate for commercial photographers. We organize events, negotiate benefits for our members, hold seminars, promote our members' work, organize photo contests, and much more.
APA's mission is Successful Photographers.
Our goal is to establish, endorse and promote professional practices, standards, and ethics in the photographic community. We seek to mentor, motivate, educate and inspire in the pursuit of excellence. Our aim is to champion and speak as one common voice for image-makers to the photographic industry in the United States and the World.
If you are a professional/emerging/aspiring/student photographer based in Connecticut, Maine, New Hampshire, New Jersey, New York, Ohio, Pennsylvania, Rhode Island, Vermont, get in touch and find out how joining APA|NY can help you and your business. Find out more about the benefits and requirements of joining HERE

Board of Directors
Portrait, Fashion, Travel & Social Media Branding Photographer
Host of Open Talk, Influencer/ tutorial creator for Adobe, Sony Shooter
Having forged his path into the world of photography after a career in nightlife and entertainment, Travis brought that sharp and unique aesthetic to his photography. Discovering a new sense of happiness and fulfillment in his work, he founded Travis W Keyes Photography and EventsOne photography in 2014. He has been focused on growing his business, craft, and client list ever since. With a quick look at his work (a who's who in fashion and celebrities), one can see why he is always in high demand.

A year off before medical school turned into a 40+ year career in photography when Chicagoan Jack Deutsch came to New York. Honed through years of experience Jack's keen photographer's eye and problem-solving skills have served clients large and small, from capturing the elegance of Geoffrey Beene's haute couture to the story of a rescued animal at the ASPCA.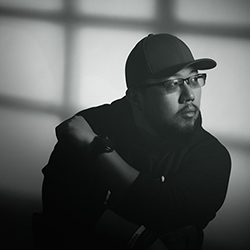 Pauleth Ip, Board Member (he/him)
Pauleth Ip is a New York City-based photographer, creative, writer, and educator. In addition to being the Reviews Editor for The Phoblographer, Paul is also a member of the American Photographic Artists New York board. Though best known for his lifestyle and commercial portraiture work, Paul's portfolio also includes an extensive catalog of travel and fine art landscapes. Transitioning into the creative field has allowed Paul to combine his love of visual storytelling with areas of expertise acquired from past careers in technology and higher education. When not shooting client work, developing content for The Phoblographer, or teaching private photography seminars, Paul can be seen photographing personal projects around NYC or traveling the world with his cameras in tow.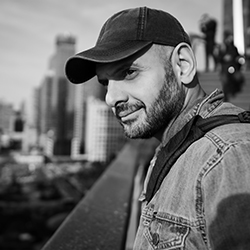 Ashe Husein, Board Member (he/him)
Ashe Husein is a photographer and educator who has spent his life balancing between countries, cultures, and professions, it is only fitting that Ashe's artistic style also be defined by the in-between moments. While Ashe was previously a primarily landscape and street photographer, what originated as hesitant dabbling with portraiture has now culminated with collaborations with New York's most talented ballerinas and the discovery of his unique talent for capturing what Ashe refers to as "the unexpected in the expected.". Ashe attributes his work's documentary-style tinge to how he got his start in photography — taking photographs for his high school yearbook — in one of the Middle East's most notorious conflict zones. Capturing what Ashe described as "a pretty normal high school experience" in a region primarily photographed for its conflicts stoked his passion for capturing prevalent subject matter in a personal and more positive light.
___________________________________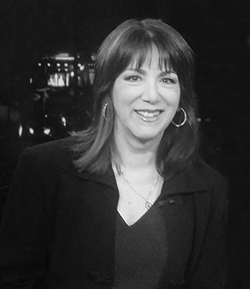 Deborah Gilbert, Regional Director for APA-NY, (She/Her)
Deborah is an award-winning photographer whose work has appeared in The New York Times, Parade, and many other publications around the world. For over twenty years she utilized art fairs to market her work. Before that, she was a Photo Editor at Image Bank and a clown with Ringling Bros & Barnum & Bailey Circus (all jobs that are more alike than they are different!) She began producing large-scale and small-scale charity events in high school, and since that time expanded into experiential marketing events, and has produced over twelve hundred events of every description for both non-profit organizations and for companies. Her favorite side hustle is writing articles and cheeky episode recaps of British TV shows for PBS Thirteen-WNET, and she publishes the free photography e-newsletter, Develop.

American Photographic Artists
American Photographic Artists (APA) is a 501(c)(6) not-for-profit association for professional photographers.
The American Photographic Artists is a leading national organization run by and for professional photographers. With a culture that promotes a spirit of mutual cooperation, sharing and support, APA offers outstanding benefits, educational programs and essential business resources to help its members achieve their professional and artistic goals. Headquartered in Santa Fe, NM with chapters in Atlanta, Los Angeles, Chicago, New York, San Diego, San Francisco, Charlotte, the Northwest and Washington, DC, APA strives to improve the environment for photographic artists and clear the pathways to success in the industry. Recognized for its broad industry reach, APA continues to expand benefits for its members and works to champion the rights of photographers and image-makers worldwide.
Members include professional photographers, photo assistants, educators, and students. We also welcome professionals engaged in fields associated with photography, advertising, or visual arts but who themselves are not professional photographers. Membership types can be found HERE, frequently asked questions HERE.

History
APA began in 1981 as Advertising Photographers of America. In June 2010, the name was changed to American Photographic Artists the reflect the growing diversity of our membership.
Our founding members, educated through the school of hard-knocks, started APA with the vision of mentoring the next generation of visual communicators. Now in our fourth decade, APA provides the tools that help members navigate the complex world of commercial photography and run a smarter, more creative and profitable business.
Original board members included; Russell Kirk, John Pilgreen, Michael Raab, Larry Robins, Jim Salzano, Steve Steigman, Bill Stetner and Michael Weinberg. In June 2010, the name was changed to reflect its growing need for a moniker that more accurately represents is current and future membership. Whether one is an advertising photographer, editorial, fine art, landscape, architectural shooter, or any kind of photographer, affiliate or assistant whose commerce is the uniquely crafted image, then American Photographic Artists, still known as APA, is the organization which aspires to support your success in the photographic arts.
Site design/development by Mister, Base and South Pole Creative