Feb. 28 - TECH TALK with Lightroom Guy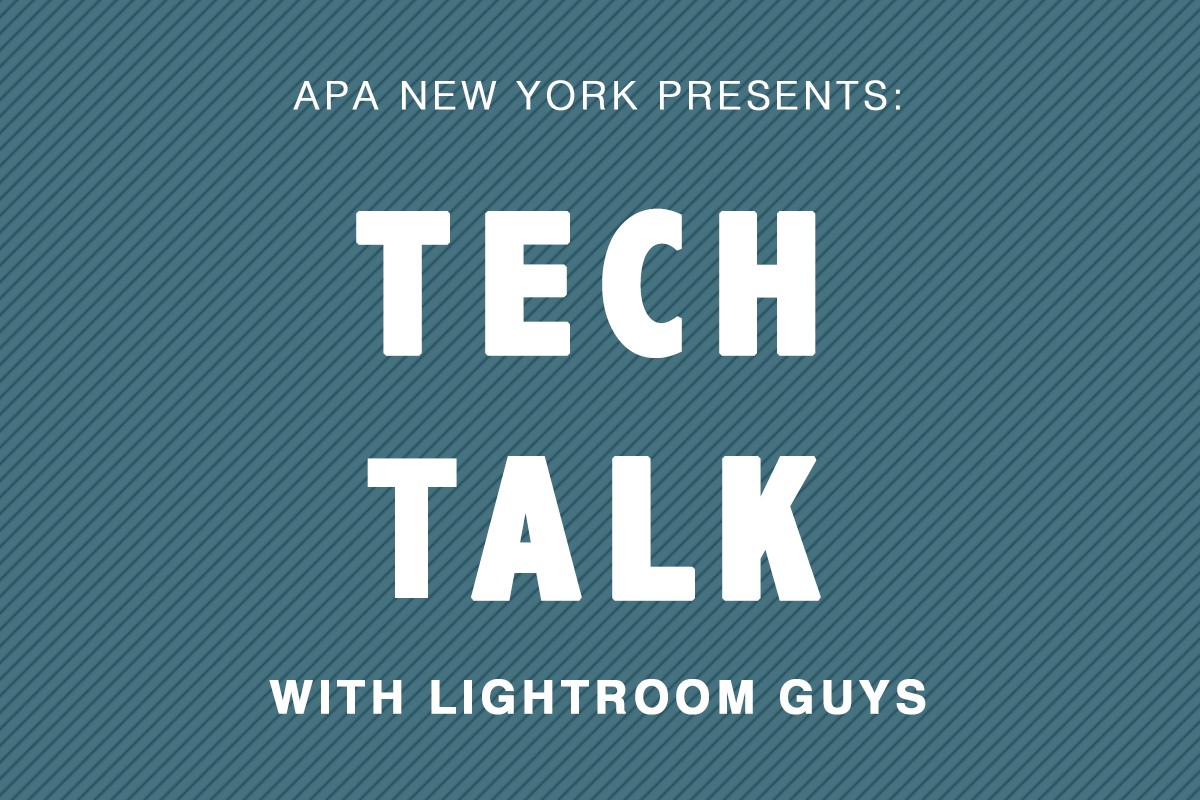 Welcome to APA New York's new quarterly series of events called Tech Talks, presented by Lightroom Guy. Join us for an informative evening intended to make you more successful not only as a photographer but as a professional in a world fueled by technology and innovation. The evenings topics will include:
Hard Drives and RAIDS and Clouds, Oh My! Understanding the current landscape of storage media and strategies for backing up.
Nightmare on USB-C Street: Making sense of the newest connection type and what you need to know to survive.
Discuss pre-submitted questions followed by live Q&A
If you've been to a previous Lightroom Guy event, you know that questions and discussions are highly encouraged. We want you to get the most out of this event so please submit any questions you'd like to be answered here: https://goo.gl/forms/GFPZym3PlUGj4qUg1
Pre-submitted questions will get priority and will be asked on a first-come, first-serve basis.
Doors open at 6pm.
Event begins at 6:15pm.
Snacks and beverages will be provided.
Lightroom Guy is an APA partner that offers discounts to members. For more information: https://ny.apanational.org/chapter-benefits/
About the presenters
As professional photographers with decades of digital experience, D.A. and David have a wide range of photographic and computer support skills. As working professionals, they provide expert support for digital photography to their global client base. They are also both APA Members.