Red on White
Keith Barraclough and the Redhead Project - an interview by David Byron Rice
What's with the redheads?
Keith Barraclough is well-known photographer with an extensive portfolio of advertising, corporate, and editorial work. But he is best known for the Redhead Project—sets of two or three portraits, the first displaying a redhead wearing white or off-white posed against a white background, followed by an image or two featuring the redhead in self-selected clothing or props—sporting equipment, hairclips, favorite t-shirts, even a mermaid costume.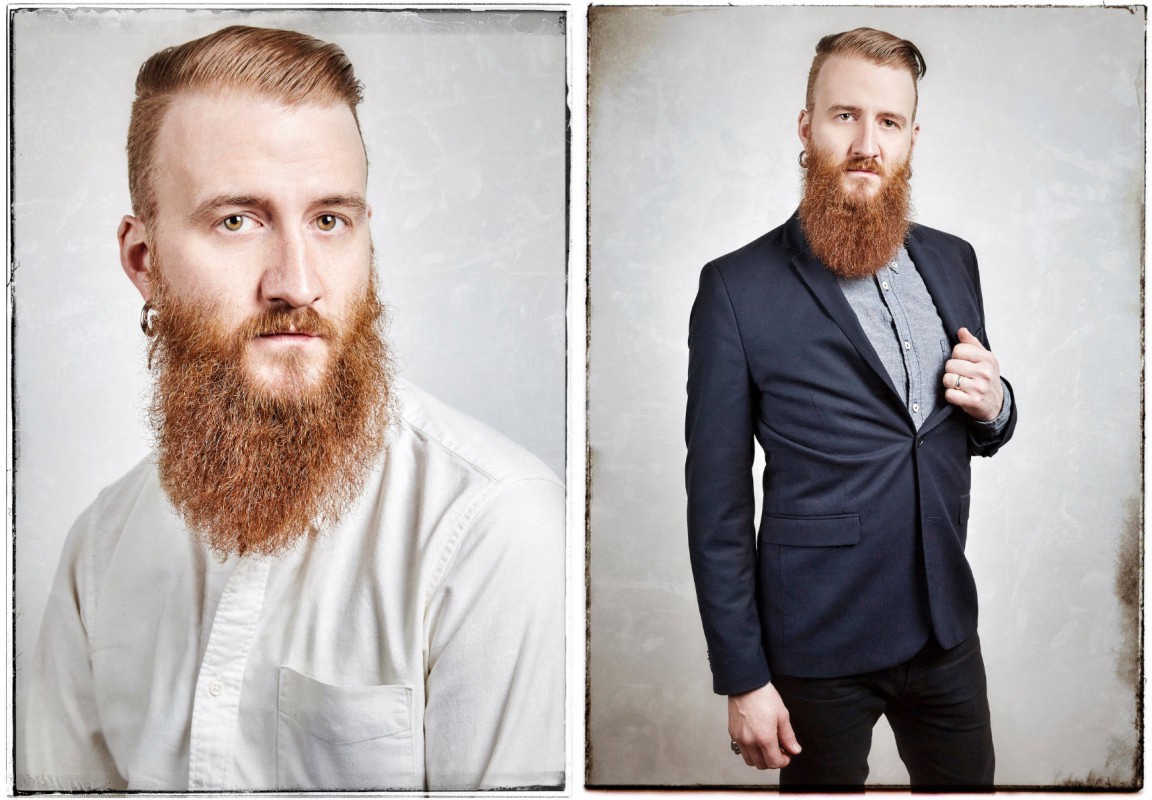 It started on a corporate shoot.
"There was a gentleman who came in to get his picture taken and he just had a presence about him that really struck me," he says. "I didn't notice the red hair, it was really, really short, but he just had a presence about him."
Later, while playing with the image in Photoshop, Keith noticed the color of the man's hair, and his piercing blue eyes.
"Honestly, he looks like a guy who just got off the boat in 1880 from Ireland and landed on Ellis Island," Keith says. "He has that look on his face, but he's wearing a white Oxford cloth shirt, so he's kind of a mix between the old versus the new."
Keith shared the photo with a handful of clients, consultants, and reps. They loved it, he says. "They all said to me, this could be something, this could be a Gap ad, or you could put a tie on him and make it an Abercrombie & Fitch ad." Something clicked, and Keith embarked on a personal voyage—one with a decidedly professional goal.
"Photographers love to have a project or a set of photographs they can show to an editorial photo editor or to an advertising client, or to an art buyer or an art director, and they can all look at it and say, 'I have a job for you,' he explains.'" The Redhead Project gave Keith his "perfect storm. I can have one portfolio I can show to different kinds of clients and they can all say, 'I know what I can hire you to do.'"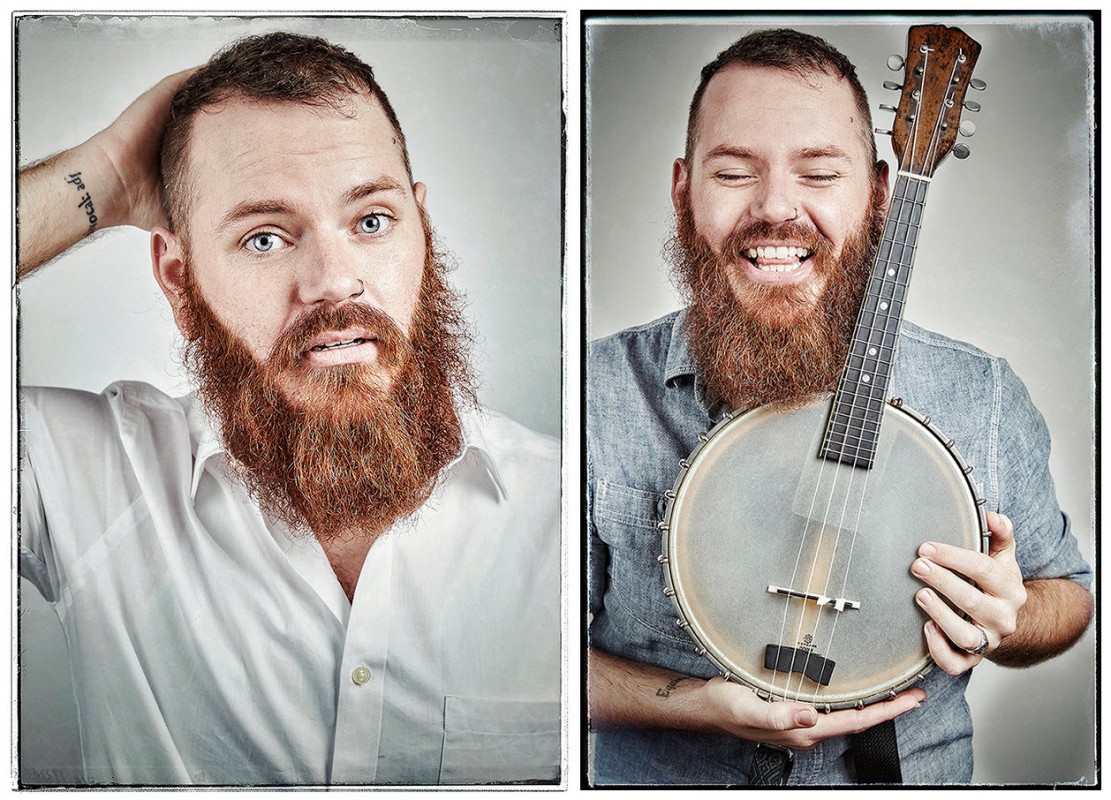 The Redhead Project has just two rules—each model must be a natural redhead (or have been—there are a few gray, white, and bald heads in the collection), and he or she must show up at the shoot with clothing, jewelry, or other props selected to reflect his or her personality or passion.
Each shoot takes an hour or an hour and a half, and follows the same pattern. Keith spends the first 15 minutes shooting the model in white on white, counting on the absence of background color to bring out the redhead's hair, features, and eyes. Asking them about their best or worst days, he aims for a "day-dreamy" shot. The remainder of the shoot, which can take 45 minutes or twice that depending on how many props the redhead brings, is a search for clues to the model's personality.
"When I put both of the images together," Keith says, "I want the viewer to look at the first image and think, 'Wow, I wonder who this person is,' and then look at the next image and think, 'Oh, I didn't get that out of that first look. I really didn't get that that person loves snow and loves dressing up in warm clothes even though she lives in Orlando.'"
Only a handful of the Redhead Project's subjects have been professional models. The rest, Keith says, are just "regular, run of the mill, everyday redheads." He and his wife, who books his shoots, have met many of the models through word of mouth and through Instagram, where he posts many of the pictures.
And that's the whole point, he says. "I wanted to take really nice personality shots of people who are not used to getting their picture taken." The subjects may bring a suitcase full of clothes or items that are special to them—in one case a fossil collection. "They get really, really excited about it," Keith says, "and it's really kind of thrilling to see how important it is to them. It's not about me. It's really about pulling out their personality and who they are."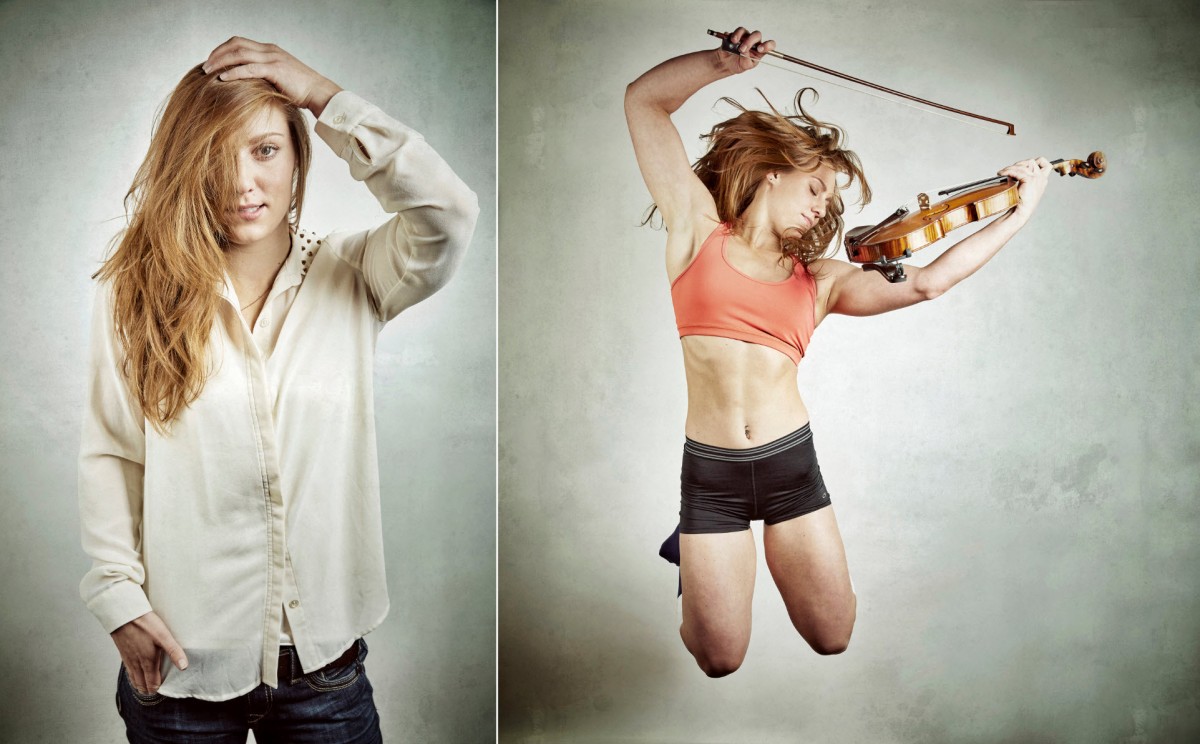 That first redhead, the one with the 1880 just-off-the-boat look, hasn't made it into the collection, but Keith has since photographed nearly 300 others. He does most of the portraits in his New York studio, but completed many on a spring "redhead roadtrip" kicked off through an Instagram casting call. He and his wife drove the whole way with their dog, mixing 57 redhead shoots with corporate work in Atlanta, Houston, Austin, and Dallas.
If seeking out 300 redheads to photograph seems unusual, then Keith Barraclough took an unusual route to a career in photography. The son of a Foreign Service official, he grew up in his mother's native England. His parents were neither photographers nor artists, and he did not fall in love with photography until college at SUNY Plattsburgh. Plattsburgh had no photography major, and so he majored in art history with a concentration in photography.
Keith spent his college summers and breaks in Europe, visiting his parents during his father's subsequent postings in Brussels and Paris. He saw the artwork he was studying firsthand in Europe's great museums, and photographed the architecture of its cities. "I brought everything back home with me," he recalls, "and I felt like I was learning something that was really useful."
With his parents' blessing, Keith launched a career that over more than two decades has taken him from Washington, D.C., to his current location in SoHo. He specializes in studio and environmental portraiture, and counts top advertising, editorial, and corporate firms among his clients.
Keith is proud of his ability to collaborate with a wide range of clients—the candids of basketball superstar Stephen Curry taken during a shoot for the TeachersCount program in Oakland suggests that he can get his models to relax and have fun. He's also got a way with four-legged clients.
Animal Planet hired Keith to take "personality shots" at a dog show in Salem, Virginia. "At the time there were 164 or 165 dog breeds registered with the AKC. Our job was to get as many of those breeds as we possibly could in those five days, and we got to140."
The charming canine portraits may have been the inspiration for the Animal Planet tag line "surprisingly human." But they weren't easy, Keith says. "Most of the dogs didn't know how to sit. You're not allowed to sit in a dog show. They don't want them to sit, so they don't train them to sit." Getting the dogs to look "human"—staring off into the distance or looking directly into the camera—involved lots of motivation, he says. "I got hit with so many different kinds of treats."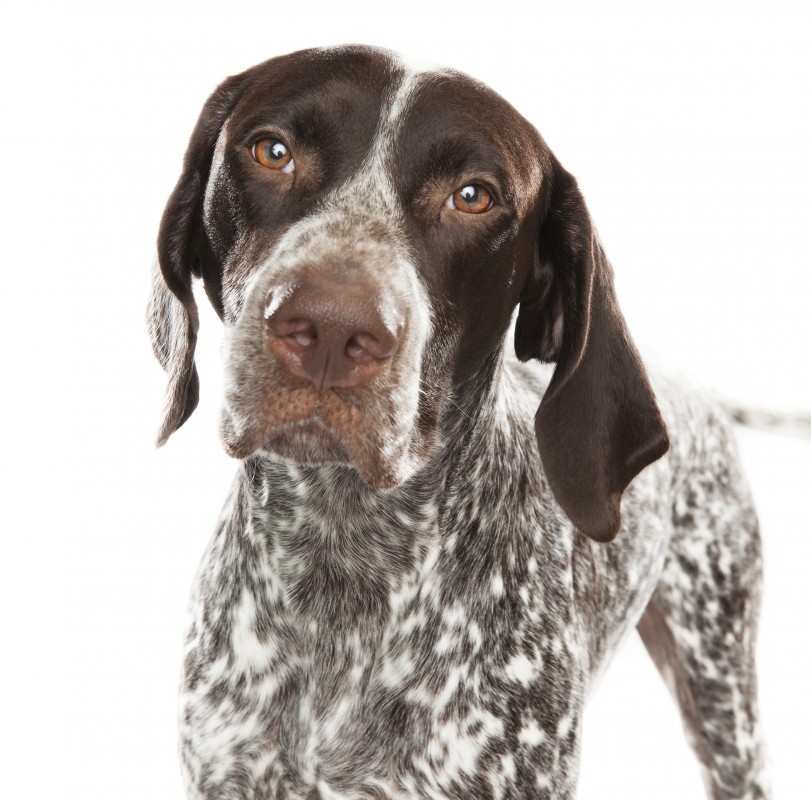 Throughout his many other jobs, the Redhead Project continues. It lives online and in Keith's portfolio for now, and he's documenting the shoots on video, but he hopes to see it on a gallery's walls. "There are no plans for a book," Keith says, "but I would love to have a photo exhibit one day. I have 11-by-11 inch images in my portfolio, but I would love to put together 11-by-14 or bigger prints that I could show to an art gallery."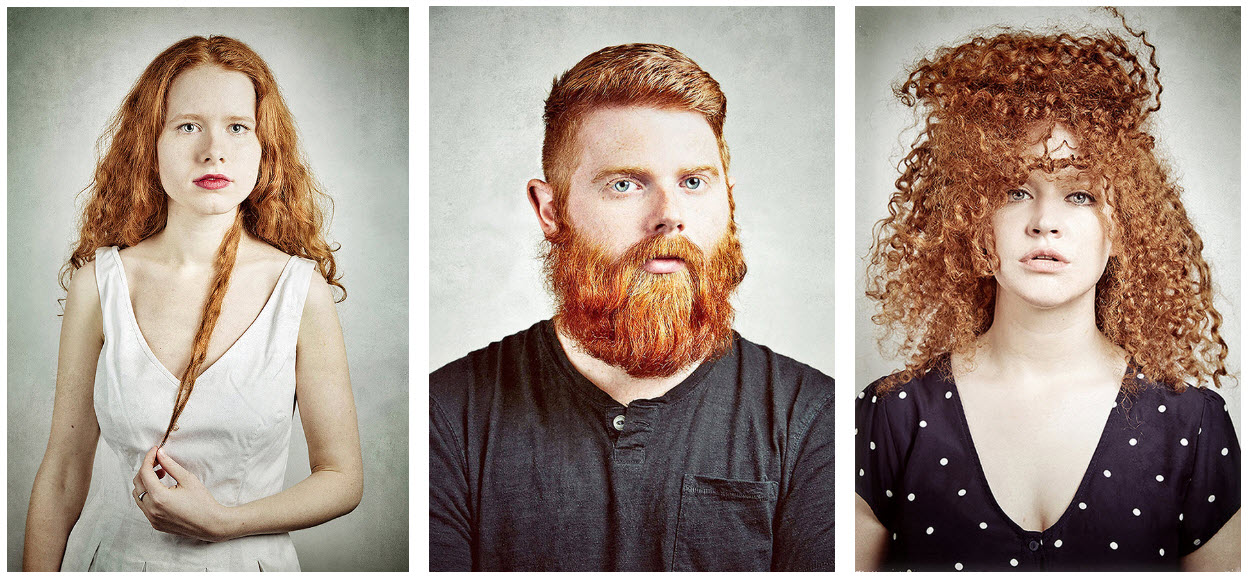 In the meantime, the Redhead Project serves its professional purpose, Keith says. "Right now it's just a portfolio piece so I can show advertising and editorial clients that I can take really nice portraits of everyday people."
And he's not likely to run out of models soon.
"When we started this project, I knew one redhead," he notes. "And the one redhead I know, I still haven't photographed yet."