July 25 - The Exhibition Lab Exhibition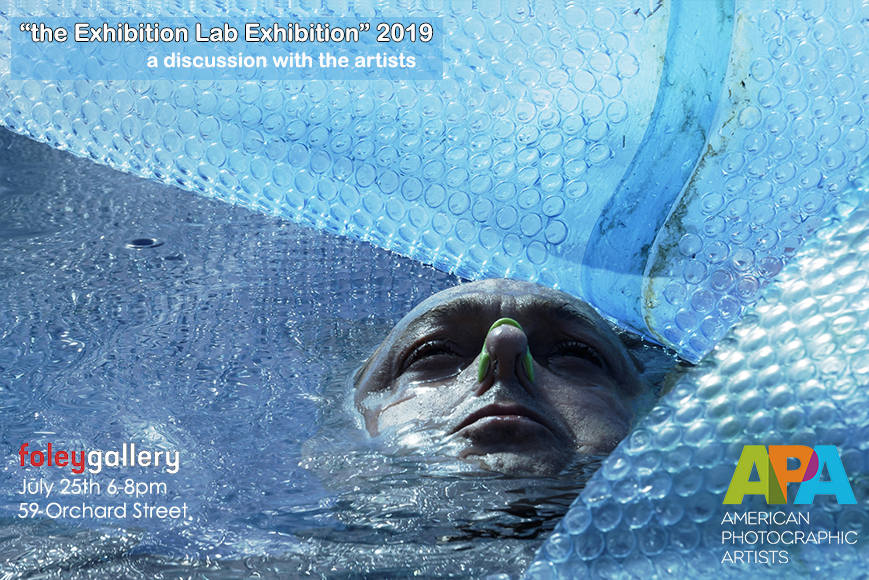 As photographers, we all have many great ideas for projects, but how many of us take those ideas to fruition, creating a coherent portfolio ready to hang on a gallery wall or as a published book? Ideas are easy. Creation and discipline are not.
Join us for an exclusive evening at the Foley Gallery for the 2019 edition of "the Exhibition Lab Exhibition", a group show featuring work by Farras Abdelnour, Bob Avakian, Aleya Lehmann Bench, Melissa Cate, Cindy Konits, Pierre-Yves Linot, Amy Montali, Gabriel Sacco, Ralph Salomon, Willy Somma, Gisella Sorrentino, Bill Westheimer and Ruth Wetzel.
Michael Foley will lead a discussion with artists in the show about the process of going from idea to exhibition. ExLab Artists will stand before their photographs and explain how working for five months in a salon environment helped them take their project to a place where not only was it ready for exhibition, but also taught them as artists how to properly communicate the reasons behind their work.
Photo Credit: Ruth Wetzel
Special thanks to the Foley Gallery, Paul B. Goode & The Photo Group for partnering with APA on this event.
Artist that will be in attendance will be:
Farras Abdelnour
Pierre-Yves Linot
Ralph Salomon
Gisella Sorrentino
Ruth Wetzel
http://www.foleygallery.com/shows/the-exhibition-lab-exhibition-2019