Sept. 2 - Photographer and Rep: The Synergy That Brings Them Together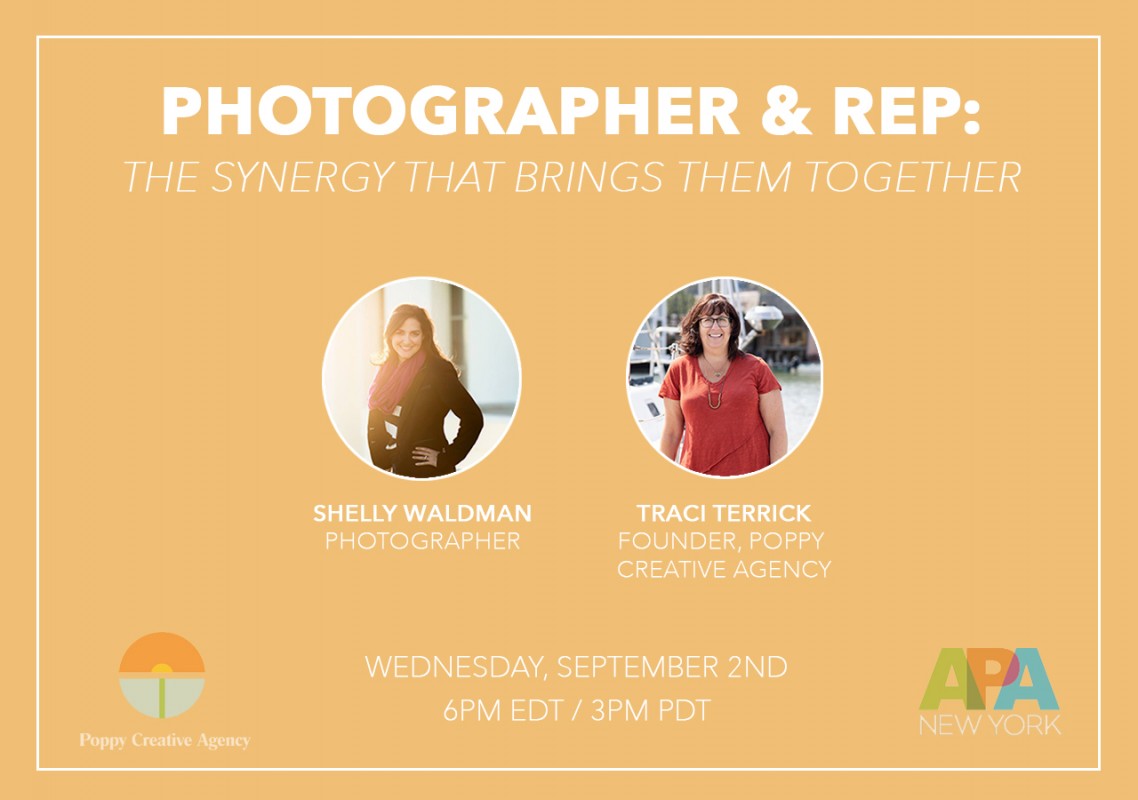 Is forming a partnership with a photo rep really as easy as photographers think it is? Join us while we separate the myths from the facts when it comes to finding, courting, and maintaining a partnership with a photo rep from 2 people who have joined forces within the last year. They will tell us how they found each other, how long it took seal the deal, and what they are doing to keep make the partnership work.

About the Speakers

Shelly Waldman: My love of photography started early on. I used to sneak the family camera in my backpack to elementary school. I'd take pictures of my friends on the playground and then put the film in my mom's purse, so she'd find it and develop it. Of course, she would smile as she handed me the images. With my background in professional sports, corporate finance and business consulting I bring a unique blend of knowledge to help achieve the creative vision for each of my clients.
Traci Terrick: Traci, founder of Poppy Creative Agency, has more than two decades in the creative services field. She's forged connections with the industry's finest, and Poppy gives her the opportunity to nurture and leverage those long-standing relationships. Traci's background in art direction and production enables her to anticipate each client's photography needs.