July 30 - Open Talk Ep. 17 | Special Guest: Miguel Quiles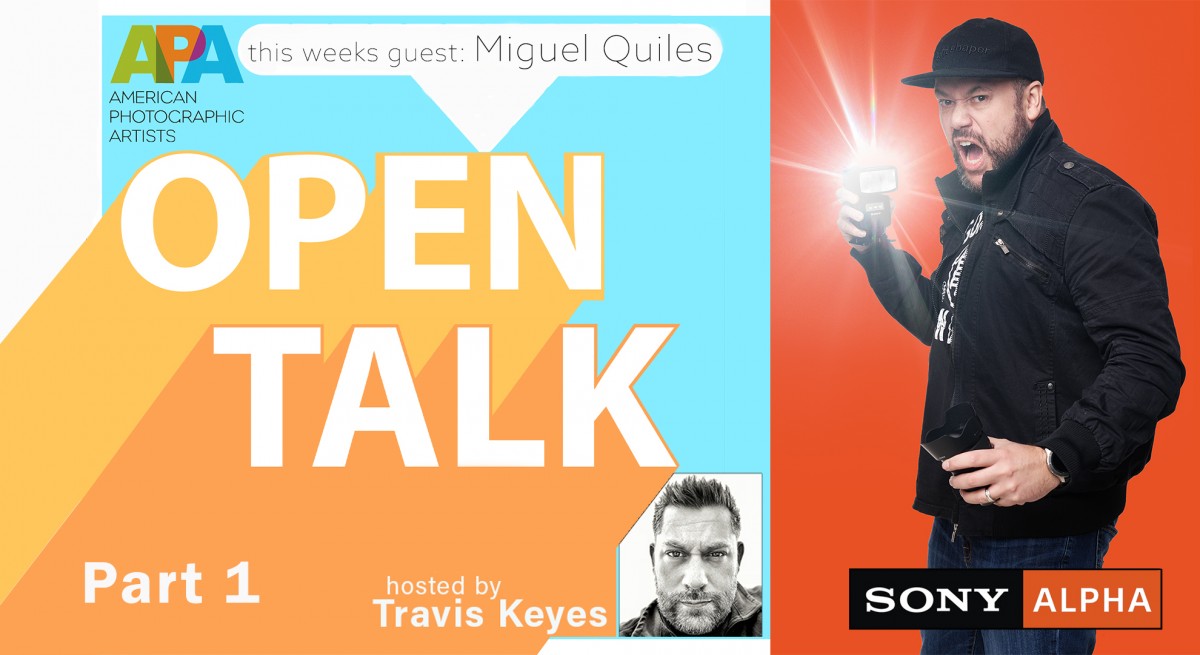 On the next OPEN TALK: Travis speaks with Sony Artisan of Imagery Miguel Quiles about the early years that led him into his photo career. Miguel is a New Jersey-based commercial portrait photographer who's been involved in the industry for over 15 years, starting off first as a salesman at a local camera store. Since then, Miguel has been refining his skills and pushing the limits of his creative abilities.
As a self-taught photographer, Miguel hopes to share his experience and knowledge with new and upcoming photographers who wish to take their work to the next level. Miguel is a Sony Artisan of Imagery, Profoto Legend of Light, blogger and contributor for Fstoppers. He is currently sponsored by Sony, Profoto, and Savage Paper. You can also find Miguel teaching workshops and seminars around the world.