Feb. 25 - Artist Talk with Jamel Shabazz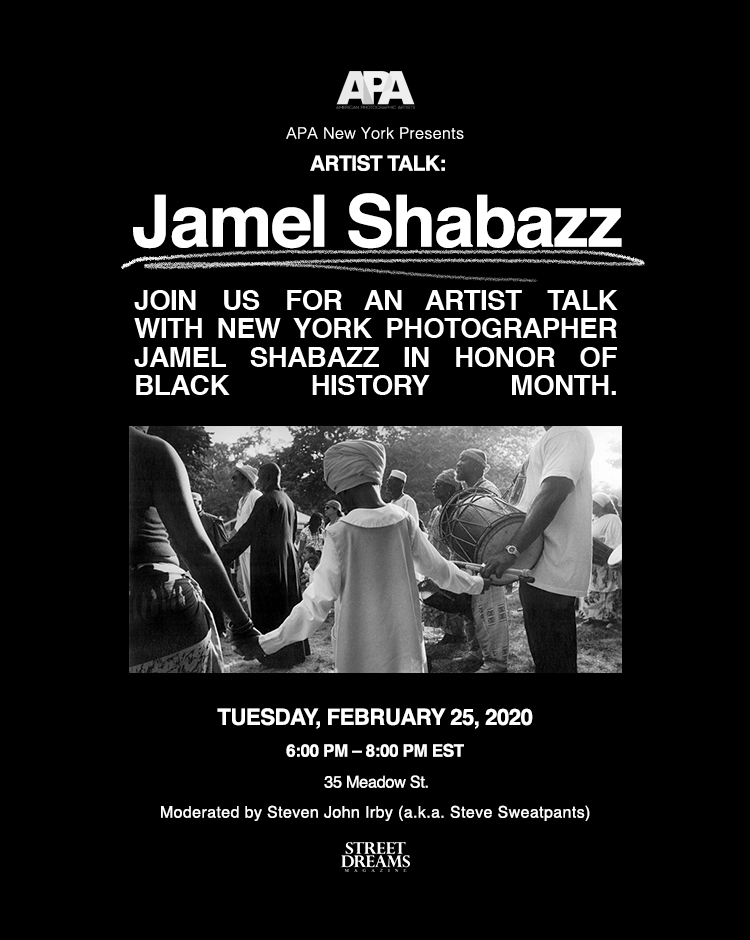 Jamel Shabazz is a fashion, fine art, and documentary photographer born and raised in Brooklyn, New York. At the age of fifteen, he picked up his first camera and started to document his peers. Inspired by photographers Leonard Freed, James Van Der Zee, and Gordon Parks, he was marveled with their documentation of the African American community. In 1980 as a concerned photographer with a clear vision he embarked on a mission to extensively document various aspects of life in New York City, from youth culture to a wide range of social conditions. Due to its spontaneity and uniqueness, the streets and subway system became backdrops for many of his photographs.
The panel will be moderated by Steven John Irby (a.k.a. Steve Sweatpants), a street photographer, co-founder & director of Street Dreams Magazine.
Thank you to Street Dreams Magazine for partnering with us on this event.