Dec. 16 - APA New York Virtual Holiday Party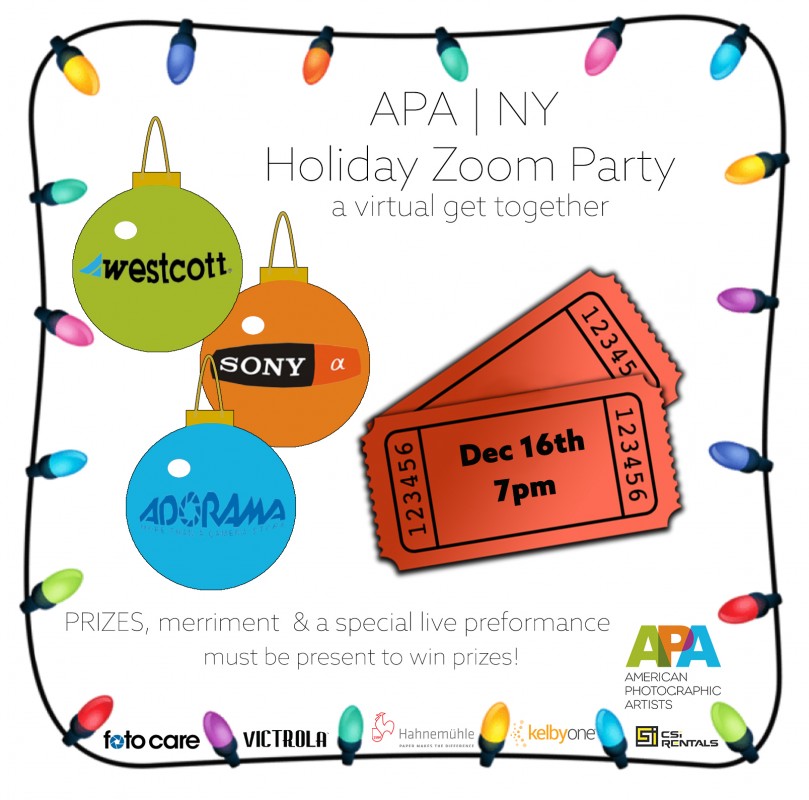 It's that time of year to celebrate the holidays and the end of a crazy year. Mingle with fellow APA Members and special guests, experience a live musical performance, and win some incredible raffle prizes!
We currently have more than 10 prizes to give away including a Sony camera, gift cards, signed photo books, and more. Please note, only members are eligible for the raffle and must be present to win. Each APA member attendee will receive one raffle ticket each.

Please also submit 1-3 of your favorite images for our slideshow to be displayed during our virtual holiday party. Size: JPEG only, long edge 2048px, resolution 100. Must be renamed to "FirstLast_1" to be credited. Deadline: 12/12/20. Submit images here: https://www.dropbox.com/request/cDdqlYwMGOsSu7aaTUil
Invites are being sent via email on 12/3 to members only. If you're a member and have not received your invite, please send an email to director@apany.com.