Apr. 18 - The Holistic Photographer: Optimizing Your Body and Mind | 5 BioHacks for Photographers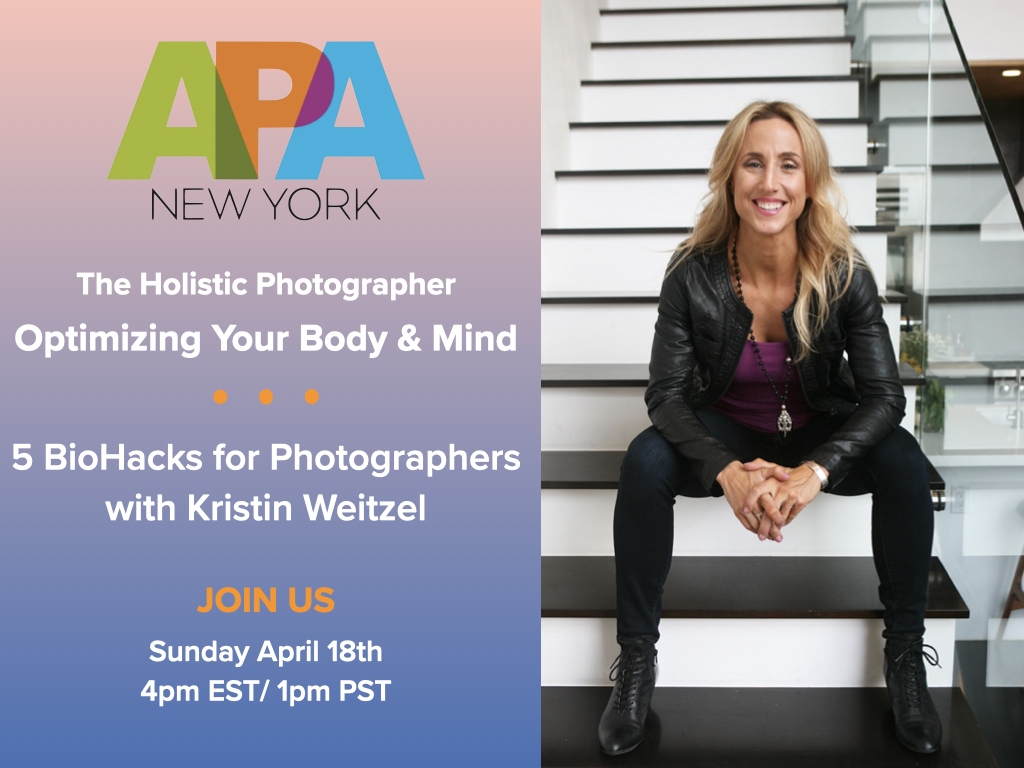 The Holistic Photographer: Optimizing Your Body and Mind
5 Biohacks for Photographers: Small Changes for Maximum Effects
Join us for the third installment of our "Holistic Photographer" series with Kristin Weitzel as she discusses 5 biohacking tips for photographers.
What is Biohacking? Making small, incremental diet or lifestyle changes to improve your health and well-being from weight loss to enhanced brain function.
*All attendees get a swag bag mailed to them.* Limited space available. Everyone who registers will receive the recording, which will be emailed to you afterwards and active for one week.
About the Instructor
Kristin is a health and high performance maven, nutrition specialist and certified fitness trainer who helps transform her clients into powerhouses regardless of age or fitness level.
Instagram: https://www.instagram.com/warriorwomanmode/
LinkedIn: https://www.linkedin.com/in/kristinweitzel/