Nov 19 - Standing Out in a Saturated Market: The Power of Connecting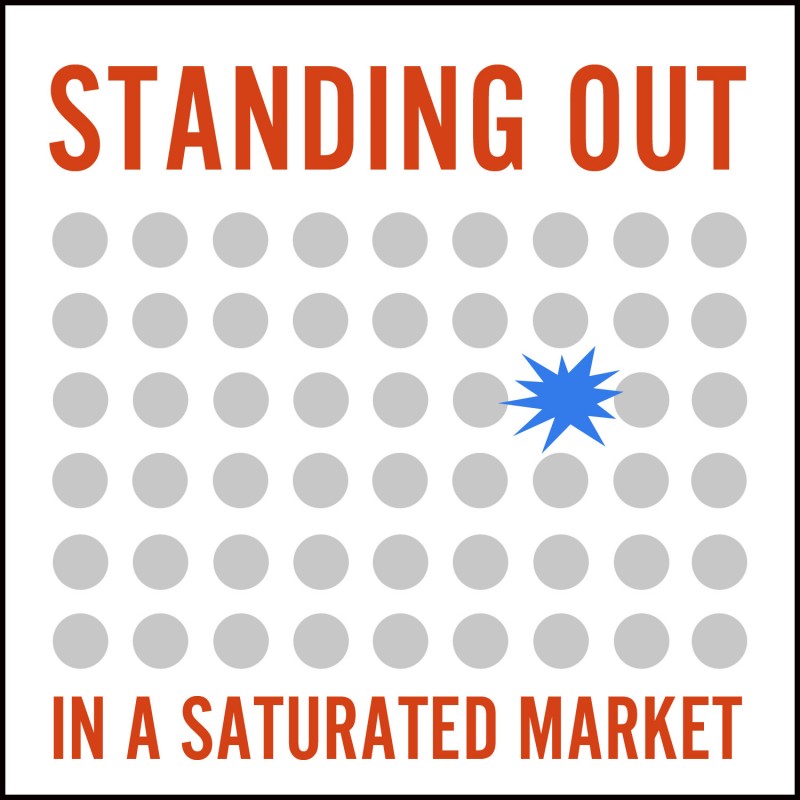 Though delivery avenues have changed over the decades, the question remains…
This panel will discuss the effectiveness of your basic marketing plans ie email, direct mail and internet exposure but also delve into what more can you do.
What is the next level to stand out and make the connections you need? From social media to your crucial in person interactions this panel will engage in a lively discussion about your next steps to help you maximize your digital energies and in-person interactions with creative buyers. This seminar will run a full two-hours and include a panel of creative buyers moderated by Heidi Goverman. You won't want to miss this if you're a commercial photographer and are looking for the information you need to promote your work and build your career.
Panelists
Lisa Oropallo Freelance Art Producer
Lisa Oropallo is a seasoned freelance Art producer working in New York. She is best known for building the Art Production Department of Digitas New York. Her career is well-rounded, after graduating with a Bachelors of Fine Art in photography, she assisted in New York, then managed a photo studio, moved into traditional advertising at Young and Rubicam, and moved on to Digital marketing and advertising at Digitas Inc.
While building and nationalizing the Art Production department at Digitas, she simultaneously managed the national team of buyers and produced photo shoots, illustration, CGI and animation campaigns. Some of her Client accounts included American Express, Kao USA, Comcast, KitchenAid, Samsung. She's an avid lover of photography and regularly gives back to the community through participating in industry events that support and encourage photography. She has served as an awards juror, a panelist for industry issues, a podcast interviewee and has consistently participated in portfolio reviews through ASMP, APANY, At-Edge, One-to-One, NYFotoworks, PSPF and the Workbook.
When she isn't working she can usually be found glued to her Instagram account, taking classes at ICP or meeting with photographers. In order to reach her you can follow her at @loropallo on Instagram
Mark Janks, Program Manager, Google
Marc is currently a Program Manager on Image Search at Google where he uses data to bring the best imagery to Google products. Prior to Google, he was the Director of Multimedia where he bridged the gaps between editorial, product and business teams to grow both audience and revenue. Previous to HuffPost, he worked in Marketing and Clinical Trial Imaging.
Treviana DelMastro - Freelance Integrated Producer
A freelance integrated producer, currently working at McCann Health, in NYC. Prior to McCann, she freelanced at Johannes Leonardo and worked full time as a producer at J. Walter Thompson, for 4.5 years. Before diving into the advertising industry, she worked in fashion PR and got her start in production by working as a casting producer for reality TV shows on networks such as MTV, Bravo and National Geographic
Glenn Batkin - Freelance Creative Director
An award-winning creative director in advertising, Glenn believes humans are wired for stories. Creative storytelling through photography can evoke emotions and generate strong personal connections to a brand, its objective, and its products.
He is currently working in the healthcare space for Pfizer, Novartis, Genentech and Bayer. And has also created advertising for such brands as IBM, DeBeers Diamonds, Gatorade, Aeropostale Clothing, The US Armed Forces, The American Heart Association, Barbados Tourism and Verizon Wireless. Glenn has worked with some of the world's top commercial photographers to capture striking images for his clients.
Heidi Goverman - Moderator
Heidi spends her days supporting commercial artists. As the West Coast Rep for Workbook Heidi produces exclusive events, helps with resources and marketing strategies to empower her clients to set themselves apart every day. Before Workbook, Heidi spent years as the Executive Director for APA Los Angeles, where she found her true passion in supporting artists and their businesses. She created and produced events with a wide range of topics including; marketing, business savvy, portfolio reviews and their very successful annual photography exhibition. Heidi is a talker but also a good listener who likes to solve problems. Heidi loves: Karate, karaoke, lilacs, baking, watching her kids play anything, big dogs and potatoes.
This event is sponsored by Workbook. Workbook is the leading creative resource for photography and illustration portfolios, cutting edge marketing tools, and industry contacts.