Most photographers start out in still images, then move to add video to their practice. In her career, Iri Greco took the opposite approach; she started out in video, then moved to still. As one of APA New York's newest chapter board members, she brings a similarly different perspective and texture to the all-volunteer board, contributing an important voice to the conversation.

APA-NY: When you first picked up a camera was it love at first (shutter) click?
Iri Greco: When I was young I was an fine art student; my passion was oil painting but I did a little of everything - sculpture, printmaking, drawing, and photography. I loved image-making but it didn't occur to me to specialize in photography.

APA-NY: When did it become your career?
Iri: By the time I got to college I aspired to be a cinemagrapher but via life's many roads and experiences I became a chef instead! I had two careers in the food industry with the second being in food media as it was beginning to explode around 2002. I worked then as a stylist which begot becoming culinary producer in TV/video, which begot becoming a producer/director. It wasn't until Canon launched the innovative 5D DSLR system that we (me and my business partner) began taking still images alongside our video productions. That emerged as a real game changer for us since we could do both stills and motion with the same camera body. This shifted our work into more and more photography and it wasn't until about 2015 that I could actually call myself a "photographer."
As far as love at first sight, I've always been a highly visual person and my natural inclination towards all things visual arts and media attests to that. I have always worked "with my eyes" — even in restaurants where the culinary arts are so visual and tactile at the highest level — and now working as a professional photographer is the best culmination of that. I get to incorporate my art training and video directing and experience in the food world into our captures in food, portraiture, and sports photography.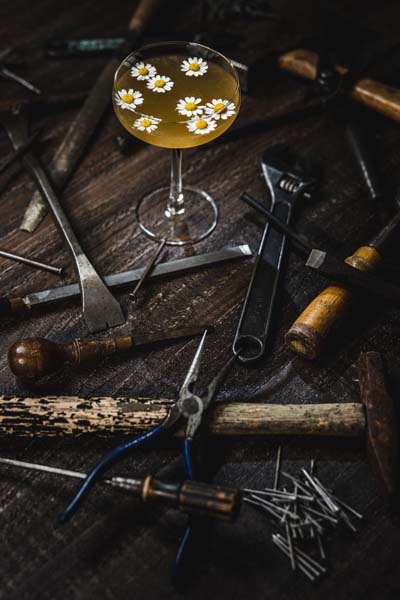 APA-NY: Do you have any advice for other photograpers, whether they be just starting out, or in mid-career?
Iri: There is so much advice to offer as far as insights and knowledge gained from mistakes, failures, and successes! A key thing for the beginner is that being a professional photographer is a business. Many newcomers somehow imagine going pro is just taking the photos you want to take. Depending on your career path, the taking of photos may be a large or small part of your week. You can go weeks without a client shoot. But the business side (pre and post production, accounting, equipment management, marketing, etc) is as important as the creative part. Having clients means working for them. While you may have a huge amount of creative input in the work, ultimately they need to be satisfied and their goals fulfilled. I cannot emphasize this enough.


APA-NY: What brought you to APA, first as a member, then as a member of the board?
Iri: For a photographer at any stage, joining a trade organization or industry support group is the best way to network, engage in resources, continue your education, give back and build community. Most photographers work in a silo; they either alone or work with their assisants and clients. But photographers, like all creatives, thrive on mutual motivation, inspiration and support. When I worked in food and food media I belonged to trade organizations; when I worked in TV I belonged to trade organizations. As a photograper I joined APA, ASMP and the Luupe (for women photographers around the world).
As a new APA-NY board member, I bring my core values of connecting and community to the forefront of my engagement. It's priceless in so many ways. I'm a big proponent of mentorship within trades. And mentorship can take many forms; it can be a mentor-mentee relationship, or a peer mentorship; it can be one-on-one or within a group structure; it can be a one-night event (like the recent APA-NY event with Platon speaking candidly about his career and the industry with Travis), or a long term relationship. I strongly support all forms of mentorship as a way of enriching yourself and your work and equally as a way of enriching others.

APA-NY: What has being a member of APA done for you?
Iri: APA ia a continuous source of engagement for me. I always tell people that belonging to a trade organization is all about what you bring to it, whether it be volunteering, engaging in networking and community, sharing knowledge, attending educational events, utilizing resources and benefits, or sharing your work with others. Membership is not about having a membership card; it's about bringing yourself to the table and finding others there at the table. Before the pandemic, I greatly appreciated APA's in-person events, portfolio reviews, and other networking activities. During the pandemic, APA led the online space in virtual events that really fostered that continued access and engagement. It kept us connected and informed and motivated when times were beyond challenging.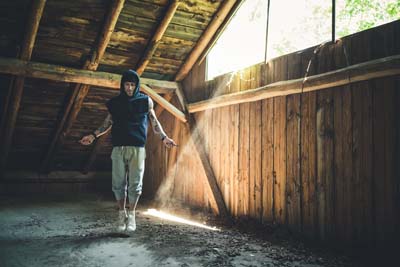 APA-NY: What inspires you?
Iri: Wow, where do I start? I am forever inspired by people and characters, textures and shapes, and colors and contours. I am inspired by human stories and evocative narratives. I am inspired by the work of photojournalists and studio portraitists. I am inspired by mood and emotion, light and shadow. I am inspired by my peers and colleagues and their work, work ethic, and work process. I am inspired that photography is limitless in its many forms. It's a career and a passion that I can envisage being challenged by into my 90's. What a blessing to know your craft will never stop motivating and inspiring you as long as you let it.