Working with Galleries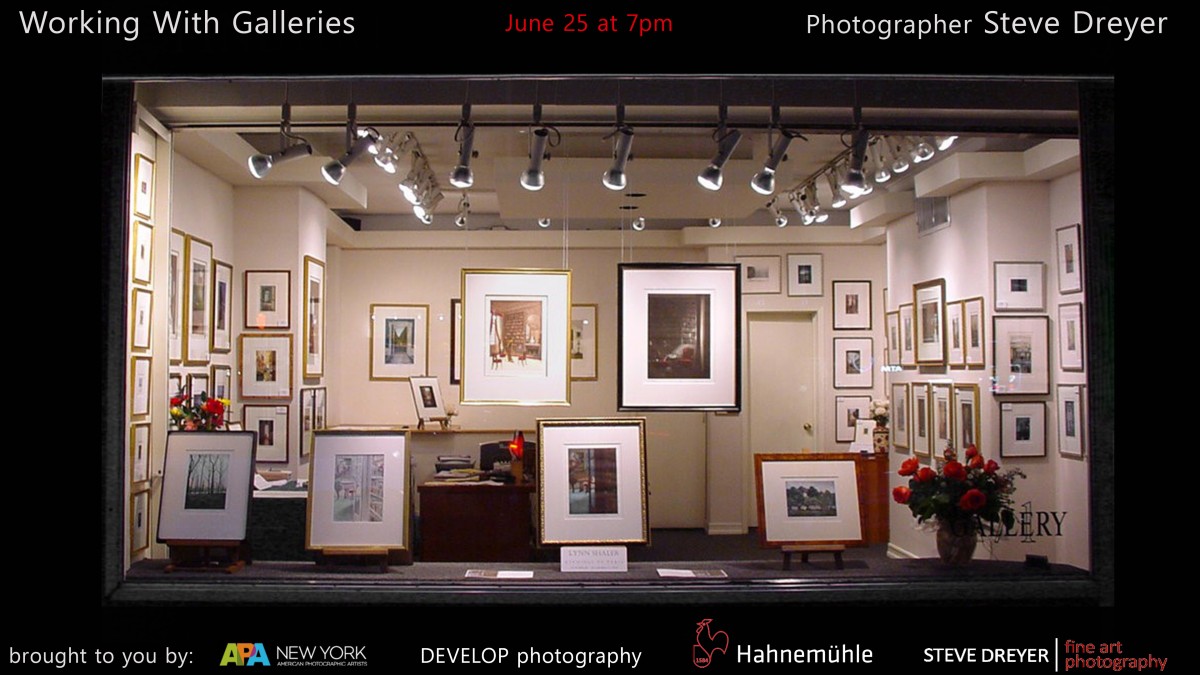 Photographer Steve Dreyer will discuss how galleries can fit into your marketing plan, how to find a gallery & how to work with them.
This presentation offers a strategic and planned approach for photographers who are interested in working with galleries. Topics include recognizing the important role a gallery plays in a photographer's career and promotional plans, how to prepare for approaching a gallery, and working to create a relationship that helps both parties to meet their objectives.
This event is sponsored by APA |NY, Hahnemühle and DEVELOP Photo Newsletter.