Sept. 13 - The Business of Photography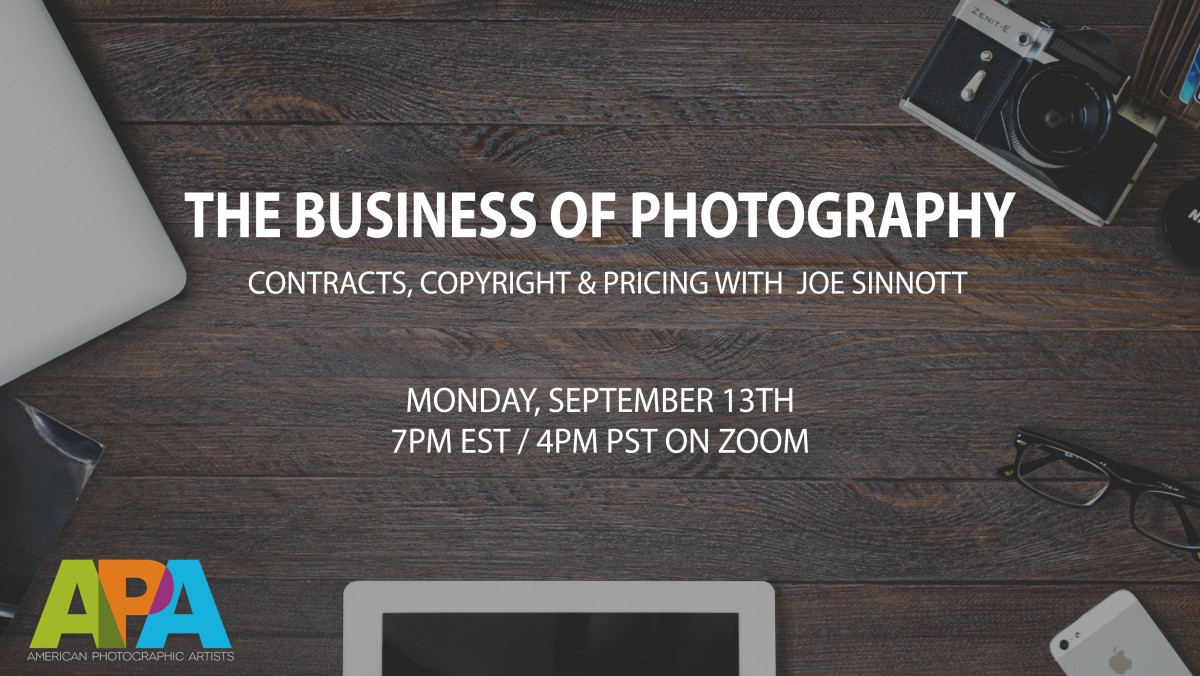 Creating images for paying clients requires non-photography expertise to retain clients, attract new ones, increase your income and enhance your reputation. This talk will address how to approach some of the activities necessary to execute projects professionally and manage your photography business in an organized and successful way. Specific topics for this event will include Contracts, Copyright and Pricing.

About the Speaker
With over thirty years of experience as the staff photographer for WNET and as a faculty member at the School of Visual Arts, Joe Sinnott's diverse body of work includes celebrity portraiture, news & public affairs, performance, corporate communications, and events. Clients include The 92nd Street Y, FCB health, Forbes Media, BAFTA, Chemotherapy Foundation, SiriusXM, PBS, Allen Edmonds, and The New York Times.