July 10 - Portfolio Masters 1.0: What Should a Photographer Put in Their Portfolio?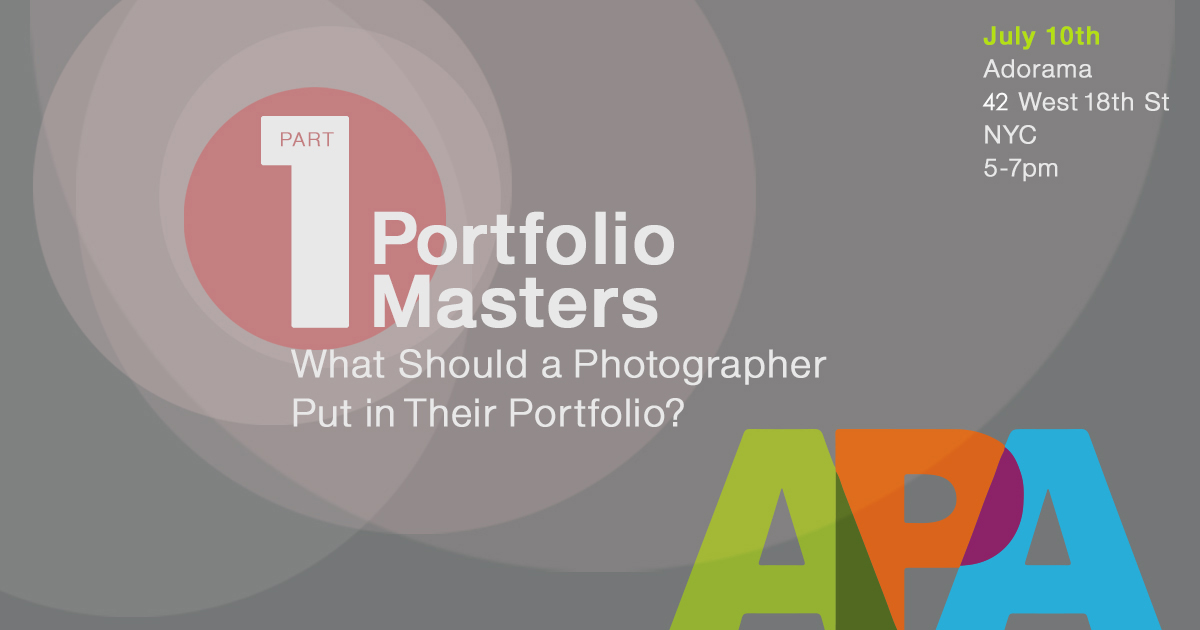 What Should a Photographer Put in Their Portfolio?
Due to increased workloads and demands on their time, a portfolio meeting with art directors and art buyers have become more and more scarce. Portfolio reviews are now one of the lasting ways that you can meet with clients face to face to show your work. Our upcoming series "Portfolio Masters" will help prepare every level of a photographer with curating your book, sitting in front of your next potential client to present your portfolio, what to do afterward, and more.
In part one of our series, you will learn from expert panelists about what every photographer should (and should not) include in their portfolio and curating your images. Part two will be a workshop about presenting your portfolio and the follow-up. Attendees of part one will receive a discount on part two and a discount to Adorama Pix.
Panelists:
Brooke DiDonato is a visual artist who coaches photographers on how to create a captivating portfolio
Jamie Appelbaum is an Art Producer at Beyond Creative Management
Jen Hillenga is the Creative Director for Adorama Pix and will be talking about how to create the best prints
Thank you to Adorama Pix for partnering with us on the event. Attendees will receive a discount to create better prints with Adorama Pix.