June 8 - APA Field Trip to KUSAMA: Cosmic Nature at the New York Botanical Garden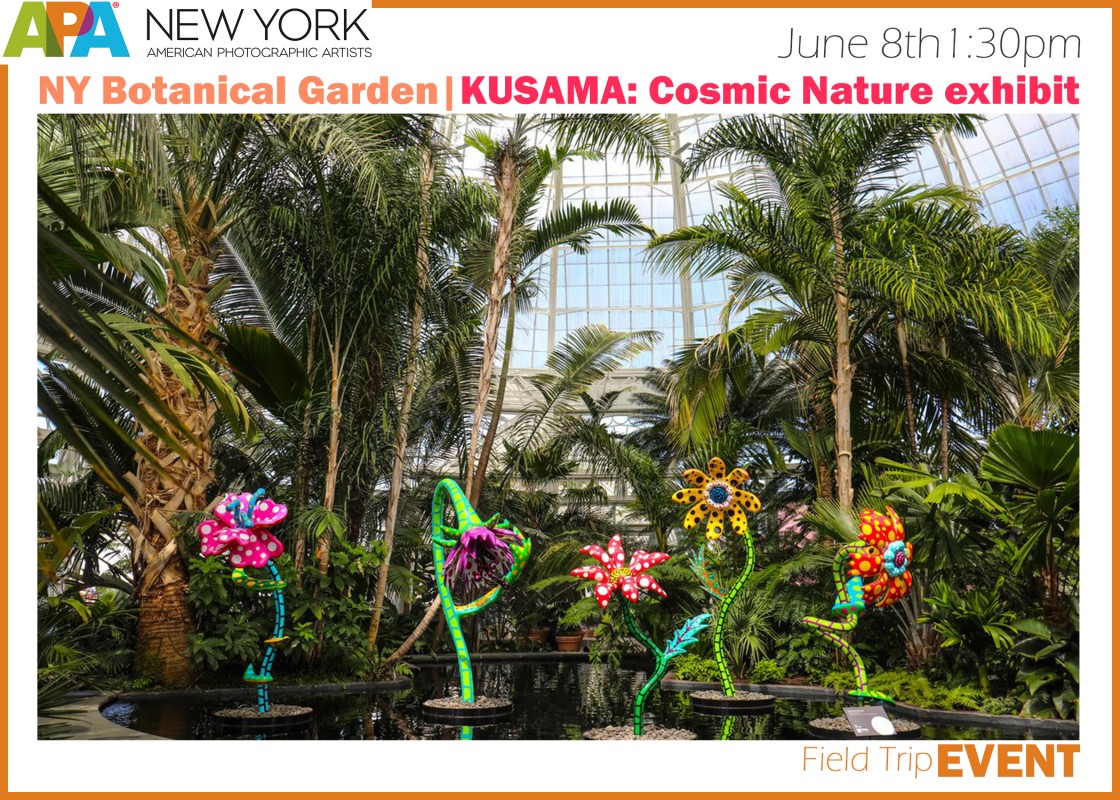 Grab your camera and join us for an APA member-only field trip to the New York Botanical Garden!
Contemporary Japanese artist Yayoi Kusama is one of the most popular artists in the world, drawing millions to experience her immersive installations.
Exclusively at NYBG, Kusama reveals her lifelong fascination with the natural world, beginning with her childhood spent in the greenhouses and fields of her family's seed nursery. Her artistic concepts of obliteration, infinity, and eternity are inspired by her intimate engagement with the colors, patterns, and life cycles of plants and flowers.
---
Attendees must meet at the main entrance at 2900 Southern Blvd. between 1:00-1:20 pm. You will not be able to enter late or use your ticket for other days. Please click here for directions.
This is a members-only event. Members will receive a $15 discount on entry, which includes the gallery and all gardens. A limited number of tickets are available. Refunds allowed up to 5 days prior to the event.
All visitors are required to wear a mask and follow Covid compliance. Please click here for more info regarding visitor guidelines, including photography policies.
It's been over a year since we've been able to gather face to face so we're excited for you to join us! If you have any questions, please email director@apany.com