Apr. 28 - Outside the Gallery System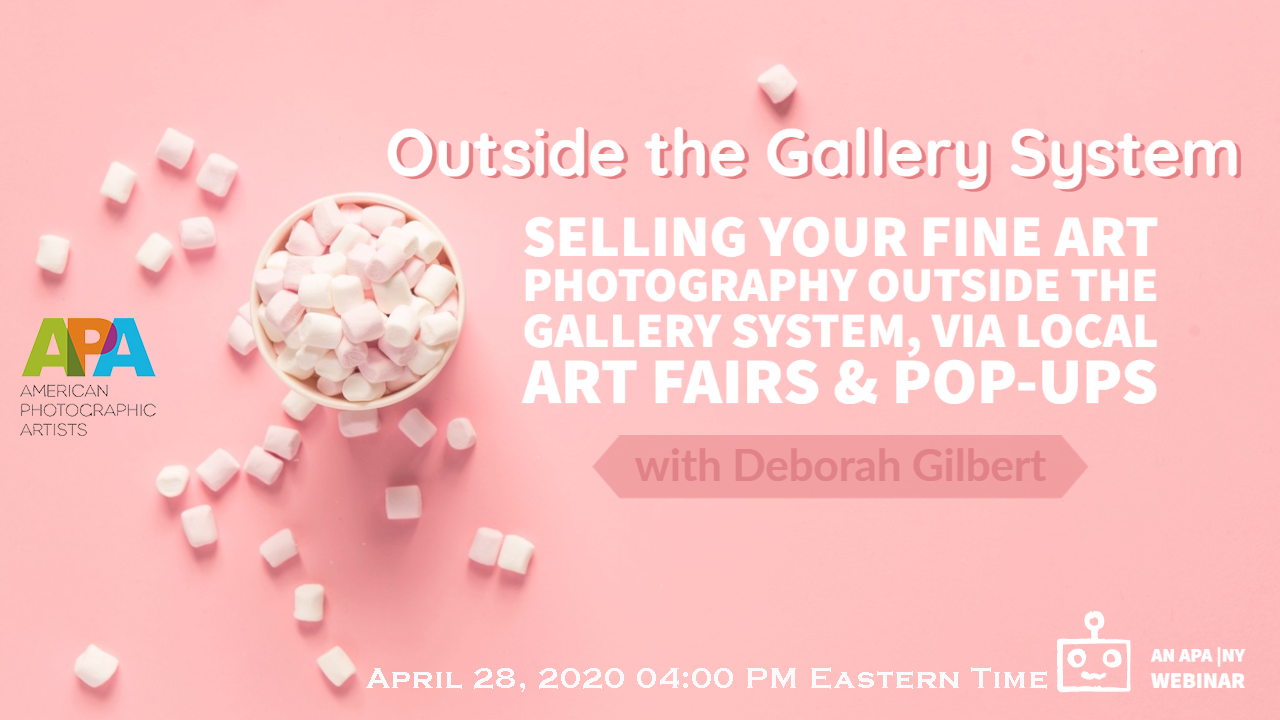 You want to sell your photographs to the public but can't seem to get your foot in the door of the galleries; you wonder where do I go from here? What many artists and artisans have had success with is to bypass the middleman, entirely and market their work directly to the people on the art fair circuit. The advantages are numerous, unlike commercial jobs or gallery shows where you have to wait to be paid; With an art fair, you can make a picture today and sell it this weekend, cash in hand. It can be a great, extra revenue stream that you can partake in a much or as little as you like, but it can also have some pitfalls you would rather avoid.
In this lecture, Deborah Gilbert, who made the majority of her income from art fairs for over 20 years, will offer some down in the trenches advice to help you figure out if art fairs are for you, and if they are, how to make them work for you. She also has decades of event producing experience and will offer practical tips on producing your own pop-up gallery.
Some of the topics:
• -How to determine if Art Fairs are the right venues for you and your work
• -How to approach an art fair like it's a pop-up
• -How to do a pop-up in a gallery or any kind of retail space
• -Getting your team together
• -Understanding your market
• -How to find art fairs, and how to determine if they are "good" shows for you
• -How to apply effectively (the best shows are highly competitive, often getting ten times as many applicants as they have spots)
• -How to present your work, and how to create a display
• -Effective sales techniques & marketing strategies for your work for these venues - How to be prepared for anything a show might throw at you
• -How to handle the media and promote your work to get qualified buyers through the door
• -Being a responsible representative of the photography communityThere will be time for a Q&A at the end.